The long wait was finally over! The last Braes o' Fife Hut meet was Lagangarbh in March 2020 so after a year and a half this was a popular one with lots going on.
On Friday Colin went for a run up Beinn Alligin and I went for a bog trot up Moruisg. This meant we were the first to arrive at the hut on Friday afternoon. We'd been told that the generator wasn't working so to bring lights, and the water pump might not work so be prepared to go and gather water from the stream. Expectations were low but spirits were high. After about an hour we'd managed to get everything up and running – bingo! Next to arrive was Terry and the three of us were well fed and watered before the main group arrived.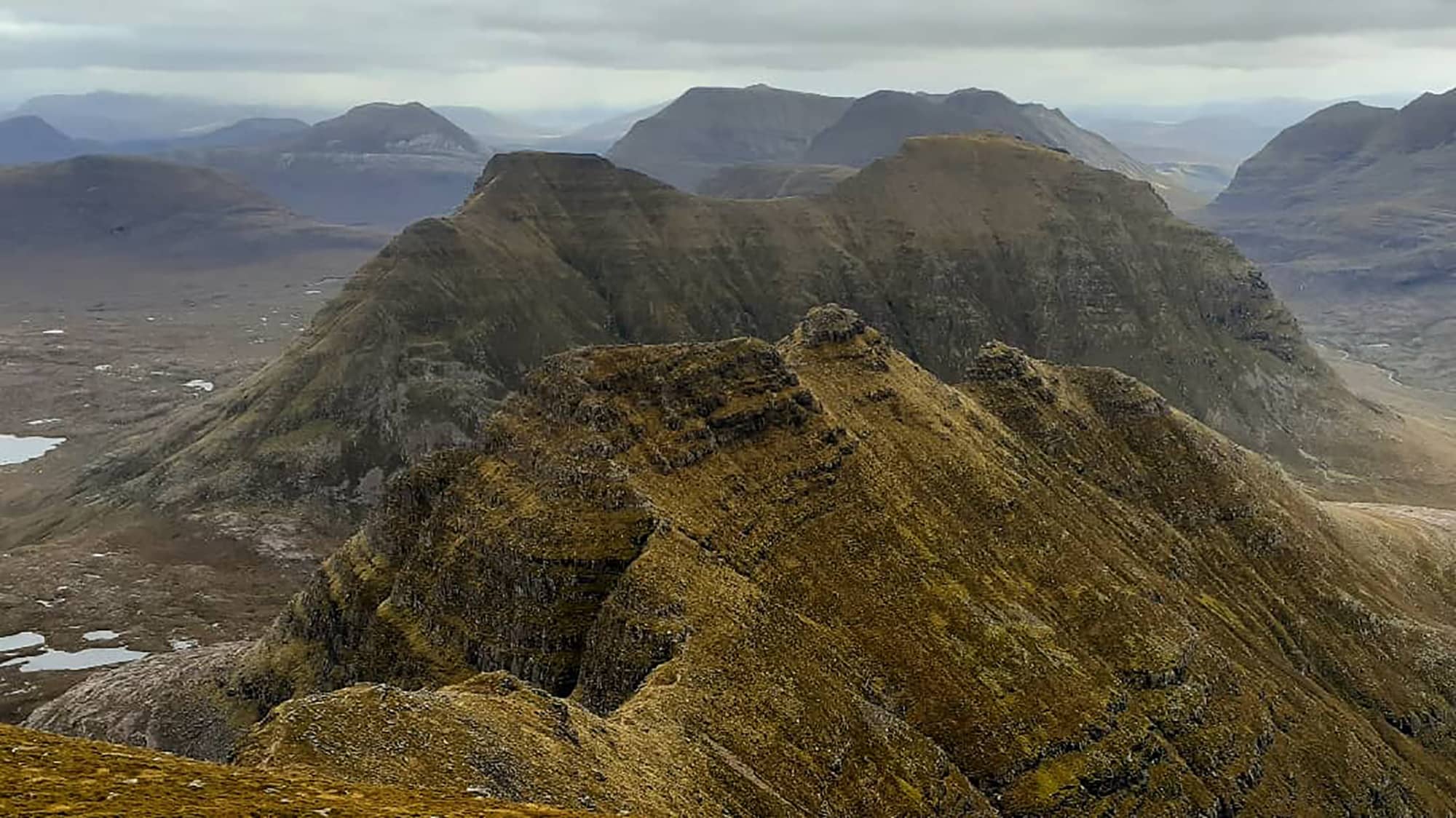 On Saturday, Heather, Alison, Laura, and Alastair made the traverse of Liathach and the spectacular Am Fasarinen Pinnacles. Much to the horror of Alison, Alastair suggested an early start and they were first to set off at the unsociable time of 0730! The hills were cloud free all day and everyone reported a spectacular day – although a little bit of frost on the tops made for some interesting decisions!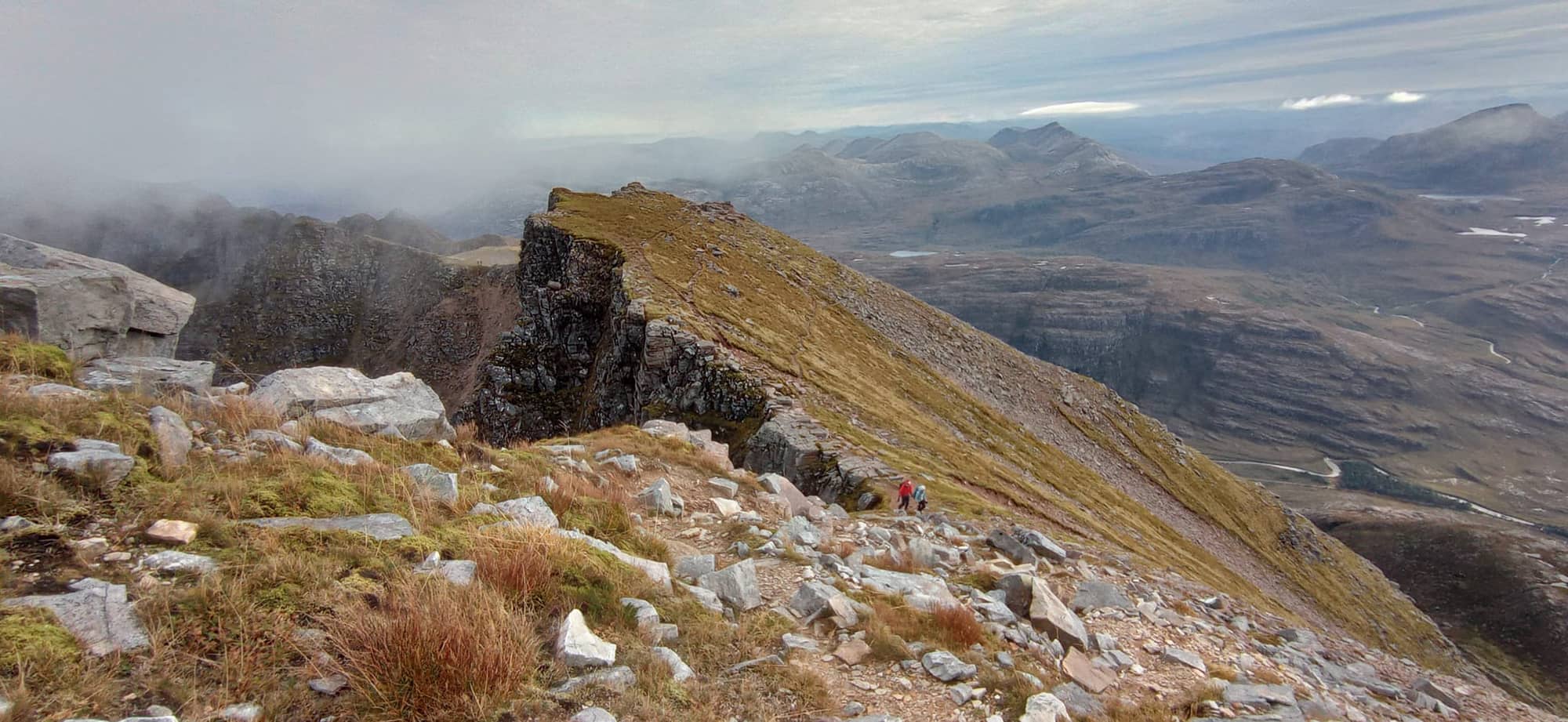 Next out the door was Neil, who most people had almost forgotten was still a club member! He trotted off on a solo hike over Beinn Eighe and reported a thoroughly dull day on "unfinished hills" which had nothing on the Cairngorms! Terry followed hot on his heels and was much more enthusiastic about the excellent conditions.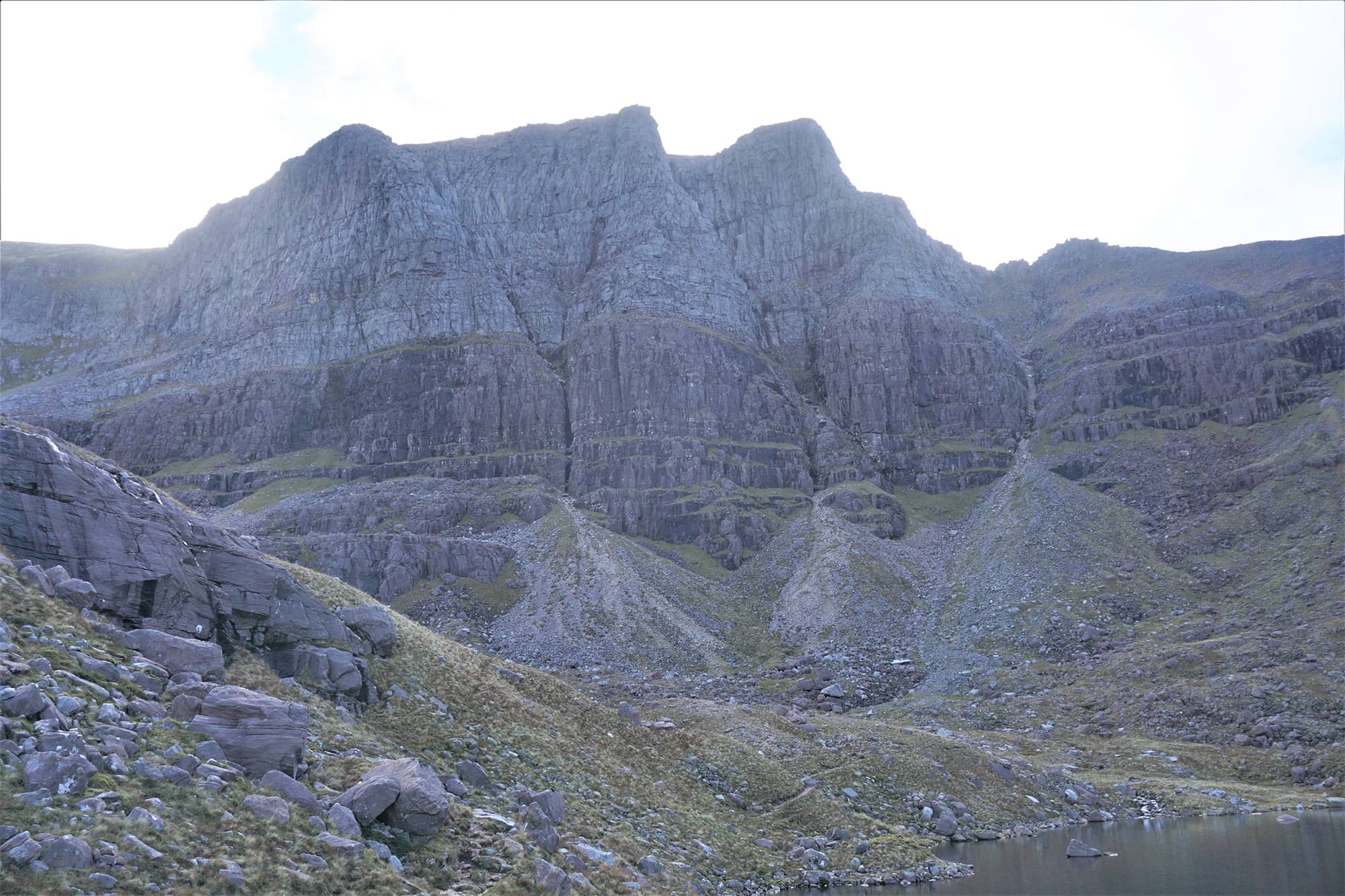 Last out were the bikers. Colin drove along to Annat to tackle the famous Lollipop Loop whilst Ken and I took the easier way across to Coire Lair via Loch Clair and the Tearoom Bothy. We waited for Colin to come barrelling down the top of Coire Lair and could hear the screaming of brakes. Ken started shouting abuse at Colin "get aff the brakes ya…" I got into position to get an action shot of Colin for him to come haring round the corner and not be Colin. Thankfully the poor lone mountain biker found it quite funny and wasn't at all offended by the mistaken identity. We concluded Colin had already beaten us and descended the lower section of Coire Lair to Achnashellach. It was an amazing descent and there were smiles for miles. To our surprise, hours later, on the approach to Coulags Bothy we spotted a yellow helmet rapidly approaching from behind. There he was! When Colin caught us he told of various mechanical issues including a puncture and two chain incidents. We hiked our bikes almost to the high point together, a truly energy sapping task before Colin raced off to the Annat descent himself. Ken and I took a much more leisurely pace and enjoyed the final loose and exciting descent to Annat. Once we'd reached the road it was a 5/6km road pedal back to the hut. That's when things went wrong. I'd felt a bit rough and hungry coming down Annat but it wasn't far to go and dinner was waiting. 10mins in "Ken! I'm pedalling really hard but my bike isn't moving…" Then another 10mins later we stopped for passing cars and I couldn't get back on my saddle no matter how hard I tried. I'd "bonked" spectacularly with less than a kilometre to go. Thankfully Ken magicked a gel from his bag which got me over the last 700m back to the start point.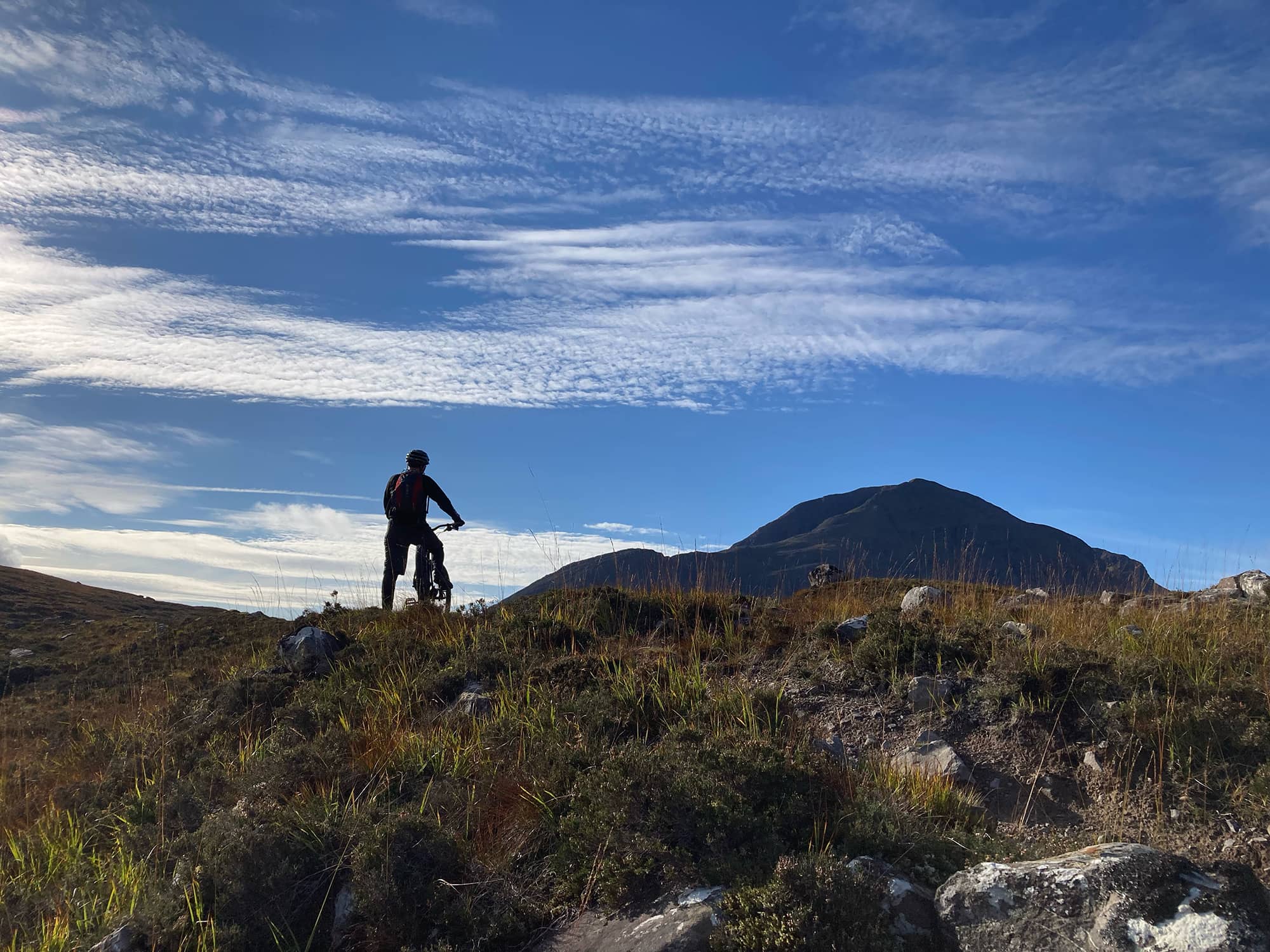 Joady cycled the road route around Applecross and was thoroughly impressed by how unafraid the sheep were of his noisy post-covid cough and loud shouting to move out of the way. Lorna cycled to Shieldaig and back after having cycled from Gairloch to Redpoint the previous day.
Colin observed that every single person came straight into the hut and made very substantial meals – a clear sign everyone had put in a hard shift.
Most people headed straight down the road on Sunday but a few committed souls made the most of a better than forecast day. Joady mountain biked over the Applecross peninsula and Heather and I tackled the wet but pleasant Fionn Bheinn at a steady pace.
After such a long wait for the first real hut meet since March 2020, I was worried it may not live up to expectations but it exceeded all expectations from the generator working, to the weather coming good and the company being excellent! Even Callum to Stag had a great weekend from acting as Cat's alarm clock and meeting what Ken described as "a lady stag" showing off his incredible knowledge of biology.
Written by Cat Marcol